Show Blog Widgets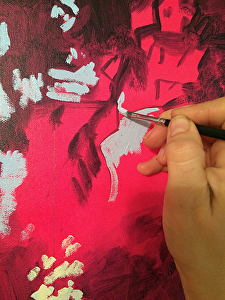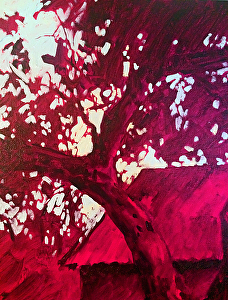 Image A Image B
Let's talk about the best kind of fun! Well, one of the best------ Painting negative space.
The concept was first introduced to me by Kevin Macpherson in his book: Fill Your Oil Paintings with Light and Color. One of my all time favorite books, there. I highly recommend it.
As you can see in Image A, my twig and branch and leaf bits are chunky, imprecise, and fairly unattractive. That, believe it or not, is how I like it. Having the sketch somewhat sloppy gives the painting a lot of freedom to choose its own path. If you let it, a painting sort of directs the brush. Sounds fruity, I know, but I don't know how else to describe it at the moment.
When taking full advantage of the negative space, you can make your twigs as thick or thin as you want, and you end up with more spontaneous, organic shapes. Aaaand you end up with some happy little accidents that add flavor to the subject. I often let the overlapping brushstrokes of the basic sketch decide where to put the little sky holes in a tree's canopy, while keeping the tree's particular growing habits in mind. It is easy to go overboard.
I have a little voice in my head that watches over the work saying "...aaaaand STOP! next spot. STOP! Keep going. ......itty bitty, now. We want a fine line there...."
Here is the piece with the basic sky colors blocked in: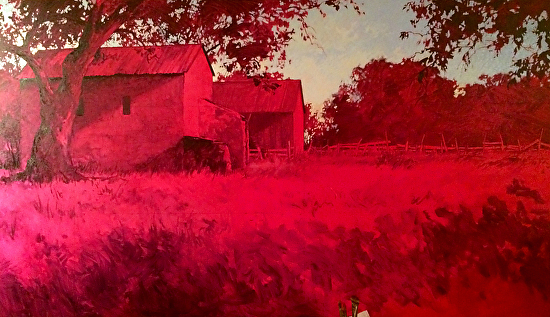 42x72